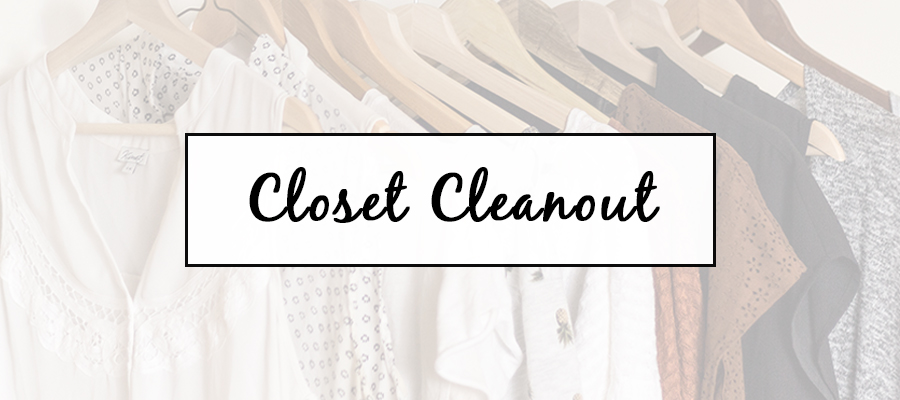 In true closet clean out fashion… This is taking MUCH longer than I initially thought. Where we were hoping to have an awesome array of images from my own closet, there are still a few finishing touches missing from the album. Not to get all "busy working mom" on you, but I think there is a great lesson to be learned in all of this.
Perfection is never reachable, and some things just take longer than you anticipate. Despite the time I DO NOT have to finish cleaning out my own closet, let me show you some of the ones I have completed and give a little insight on what happens during the process of closet clean out. Each space poses its own set of trials and tribulations, as no two closets are alike!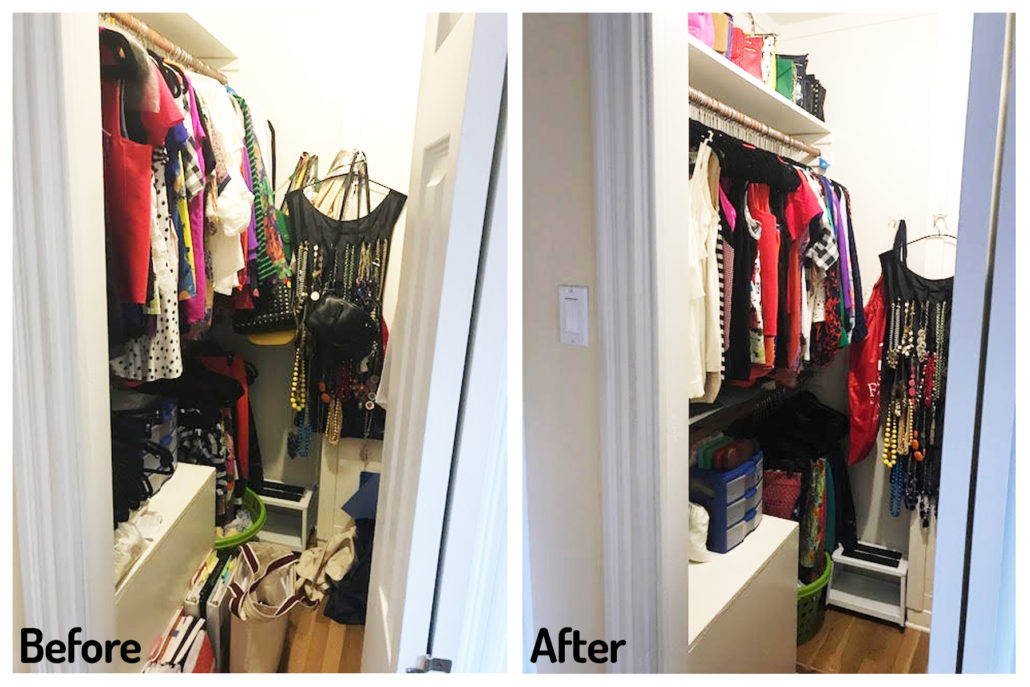 Small Space, Big Wardrobe 
This closet is actually a combination of two coat closets and one smaller walk-in. The goal was to maximize space and give a flow to the placement of items. We accomplished this by designating closets to specific items of clothing (i.e. shoes, coats, everyday items). This way every like minded thing lives together.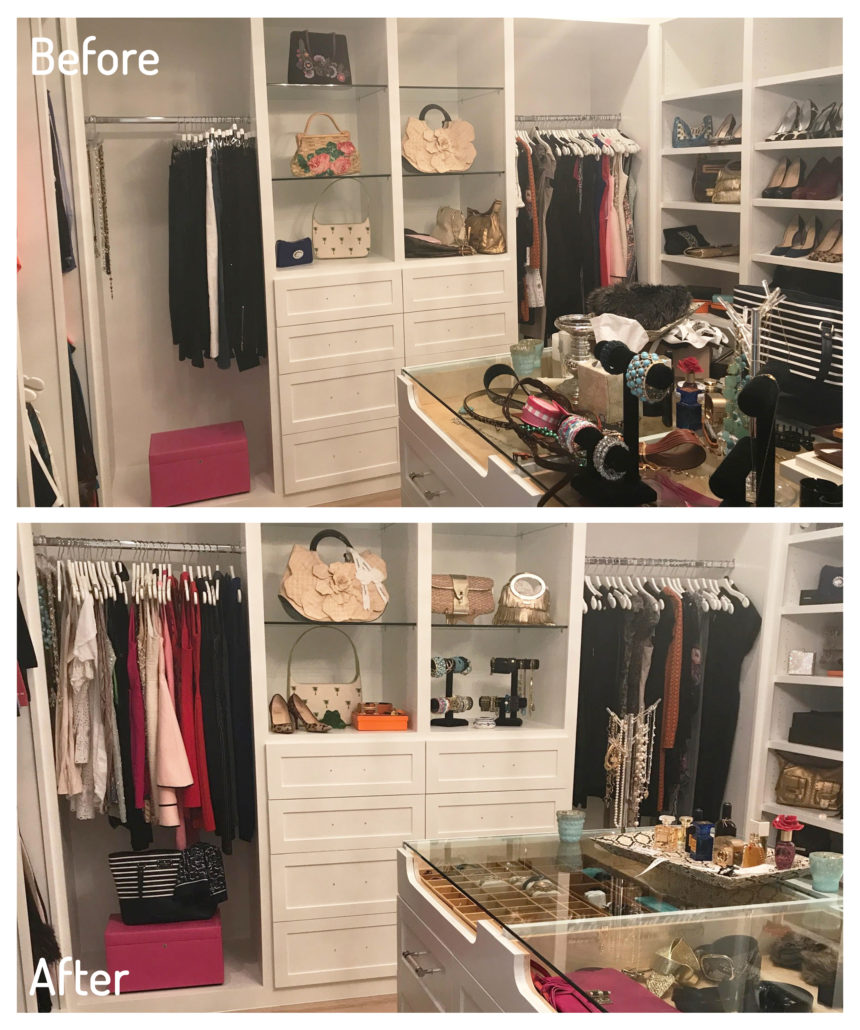 Move In And Un Pack
I love a clean slate like I love a good piece of chocolate! Being able to work with clients as they move into their new homes is a great way to make a fresh start in the space. It can be a daunting task to unload and sort all of your crap, but the results are life-giving when it's all said and done.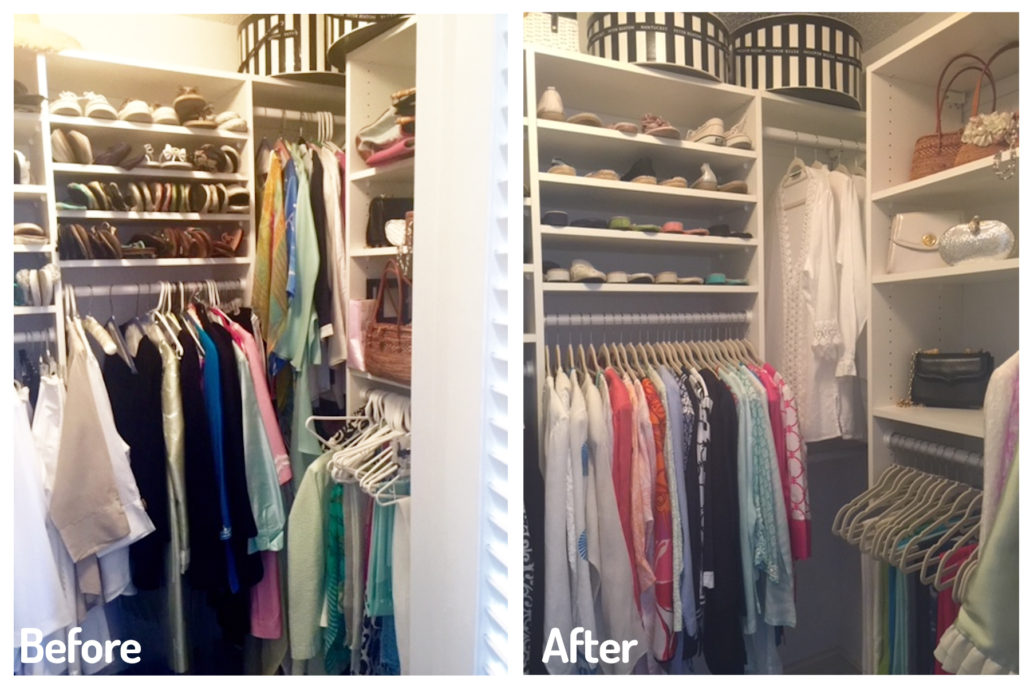 Sophistication Is Just One Step Away
When it comes to matching your closet to your lifestyle, it's all about the sophistication! A very easy way to accomplish this is just by turning your hangers! I have said it once and will say it a million times more, using matching felt hangers makes a world of difference. Don't believe me… Look at the photos above! Everything lines up and the same eye level making it easier to discern what item to select each day. Added touches like displaying beautiful handbags and other treasures styles the space in boutique fashion. And look at those striped hat boxes…to die for!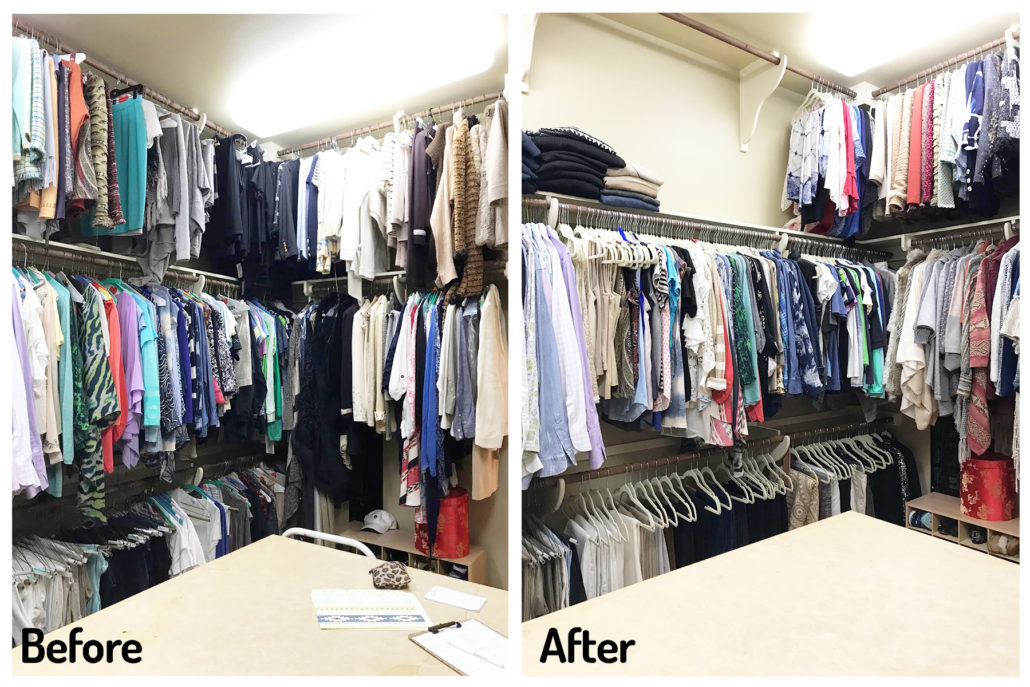 Another Before And After
Here is another example of why turning hangers and reducing clutter is SO IMPORTANT! We got rid of a 1/4 of these clothes my client will never miss. Adding a matching hanger also gave her added space and more peace of mind!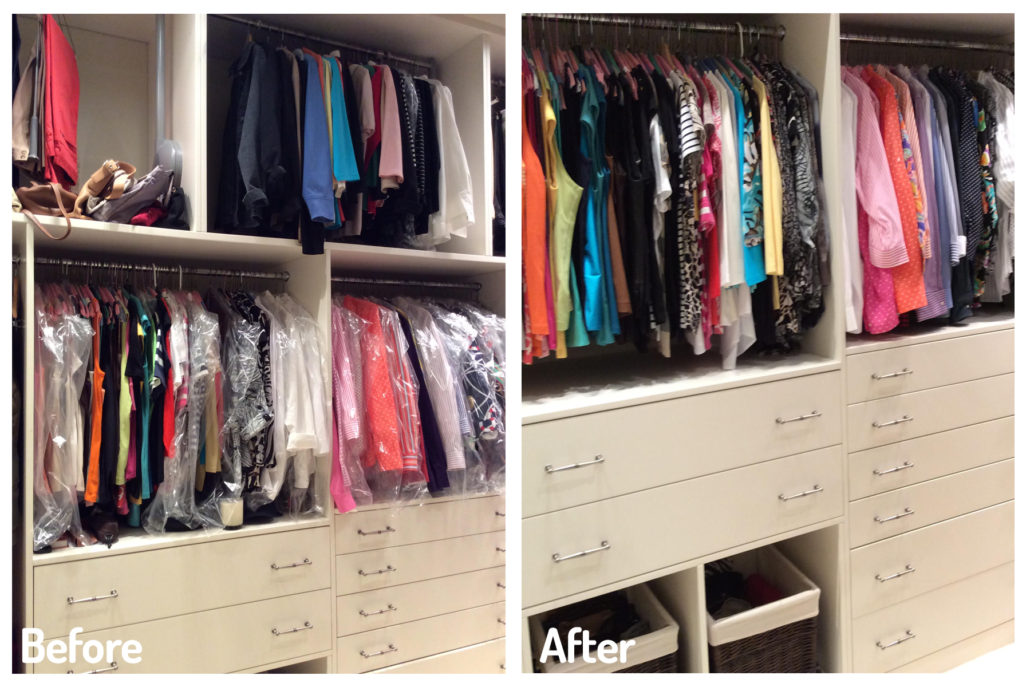 Dry Cleaner Bag Hell
These images reveal the power of removing those dreaded plastic dry cleaner bags and letting your clothes breathe for a change. If you are concerned about something getting soiled or dusty, consider purchasing reusable clear zip up bags. Here is another quick tip: Ask your dry cleaners to turn your hangers and cover your garments with your personal zip up bags so you never bring wire or plastic bags back into your life. This practice is environmentally responsible and makes the practice of daily dressing much easier.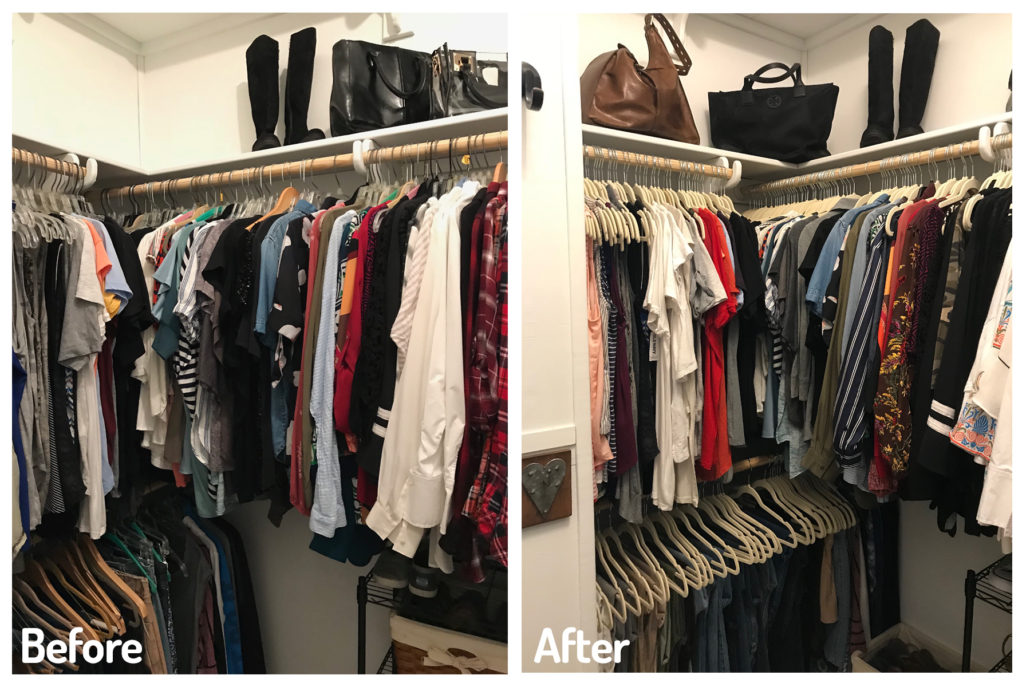 A Full Overhaul 
This closet was one where I got to add an extra spin. For me a space is all about looking past the clothing and finding a way to design to its full potential. I love adding in little flares to hang jewelry or store smaller items. Adding a touch of your personal style to the decor of your closet is a great way to finish the look and make your clothing stand out even more.
If you are planning to clean out your closet and need help, email me: jen@foreverstyled.com. And stay tuned for a fully finished look at my own closet this coming week!
Stylishly Yours,
Jen Young
https://foreverstyled.com/wp-content/uploads/2015/09/fs-logo.jpg
0
0
Jen Young
https://foreverstyled.com/wp-content/uploads/2015/09/fs-logo.jpg
Jen Young
2018-01-24 16:30:38
2018-01-24 16:30:38
Closet Clean Out - Before & Afters